12631 Stone Village Way
Midlothian, VA 23113
Stonehenge Village Shopping Center | Near Wegman's

(804) 464-4242
Serving You Today Until 2:00 pm
| | |
| --- | --- |
| Monday | 10:00 am - 2:00 pm |
| Tuesday | 10:00 am - 2:00 pm |
| Wednesday | 10:00 am - 2:00 pm |
| Thursday | 10:00 am - 2:00 pm |
| Friday | 10:00 am - 2:00 pm |
| Saturday | 10:00 am - 4:00 pm |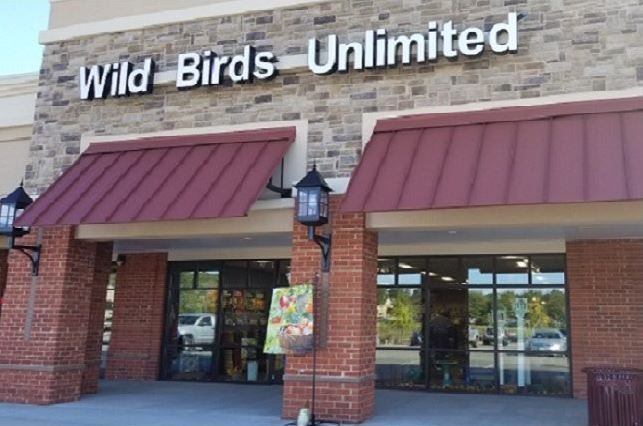 Bruce & Meredith Bass Franchise Store Owners
View Our Store Site
Now that Virginia is slowly opening up, we're looking forward to seeing you soon. As of now, though, there are no changes to our reduced hours and curbside service. Keep checking back for updates and information.
REDUCED HOURS For ordering and curbside pick-up
MON - FRI 10am - 2pm, SAT 10-4
CLOSED SUNDAY
You can keep your feeders filled by calling us at the following numbers. We have added a temporary phone line to make access a little easier. We're working with reduced staff, so please be patient. Credit Cards only, no cash. For everyone's protection this is a no-contact service. When you pick up your order please have your trunk or door open and remain in your car. You are responsible for closing your doors when we leave. We are not able to take in items for return or repair at this time.
MIDLOTHIAN 804-464-4242 or 804-464-4244
HENRICO 804-934-9200 or 804-934-9242
Unfortunately, due to overwhelming call volume and limited staffing, we are unable to monitor the voice mail system at this time. Please do not leave a message as calls will not be returned. We are sorry for any inconvenience, and thank you for your continued loyalty.

Stay safe and healthy over the coming days. We hope things will get back to normal soon. In the meanwhile, enjoy this little nature moment.
Nature's Jewel Brings True Joy
Are your Hummingbirds back? If so, then you have experienced the instant joy that comes with the first glimpse of one at your feeder. Their arduous 2,000-mile journey from Central America has finally ended in your own backyard! You have won the lottery…and the payout is that these beautiful jewels will continue to brighten your world until the end of summer. Don't have your feeder out yet? Don't despair, it's never too late to start!
Get a bag of powdered nectar FREE with the Purchase of any hummingbird feeder valued at $21.99 or more through May 21st !
---